Spirit Eye Gallery is an online portal where you can discover artists who are particularly gifted at bringing the infinitely creative, transforming and healing power of Divinity into their creations.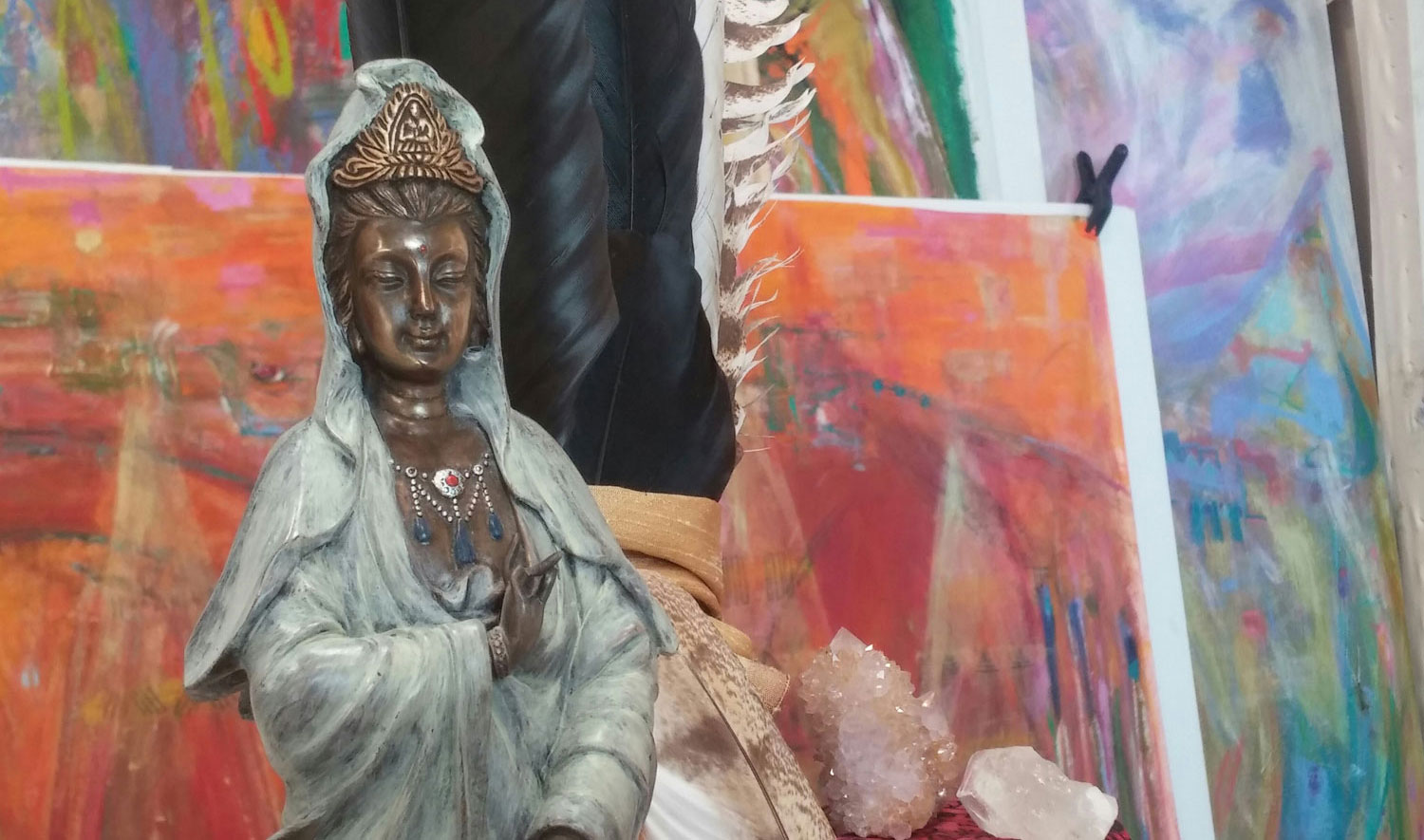 Spirit Eye Gallery features artists who share sacred connection through their work. It was inspired by three Santa Fe artists who were seeking a venue to make spiritual art available to the public.
Those who appreciate this high-frequency art say it enlivens their inner vision. They report a healing effect that brings them in touch with expansive levels of awareness. Some even say the artwork allows them to connect with different levels of the multi-dimensional cosmos.
We invite you to visit the websites of these artists and find a piece that resonates with you. When you discover something you like, you can purchase it directly from the artist's website.
If you are an artist who would like to promote your work on this site, please fill in and submit the Artist Application Form. We welcome painters, sculptors, jewelry designers, ceramicists, poets, and musicians.
We envision opening a physical Spirit Eye Gallery in Santa Fe in the near future. In addition to providing a local venue for spiritual art, it will be a community sanctuary for sacred events, including workshops, presentations, and discussion.
If you would like to support this venture, please purchase some of this beautiful artwork, submit your own work to be included in Spirit Eye Gallery, or contact us with your ideas.