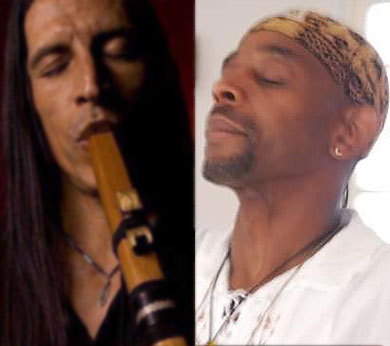 "It is said that we are all instruments of the Creator. We have come to realize this as sound healing facilitators, and as musicians. We are instruments of sound.
"Our approach is to get out of the way and let Spirit in to guide us. As we do so, we open ourselves up to the incredible power of the Universe. Join us — WalkingStar Martinez and Rick 'Thunder' Bastine — as we explore this healing space at the heart of sound."
Sample of Music As Medicine
If you wish to make a purchase, please read our disclaimer.