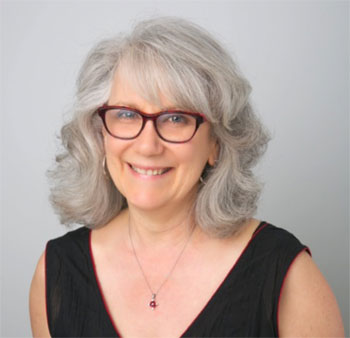 "I am an Intuitive Artist. The images I create contain symbols that have important messages for people. I have created art with symbols in it for as long as I have conscious memory.
"I consider myself a translator, helping people tap into wider spectra of consciousness. I meditate on each image before I start.
"When someone gives me their name it is a frequency code that gives me access and a connection with their higher self. This allows me to create inspirational images for their highest and best good. Each painting comes with a written report of what their symbols mean and a message.
"Although I am using watercolors at this time, I also use acrylics, oils, pastels and colored pencils as well. All work is made into giclée prints."
Samples of Nadine's artwork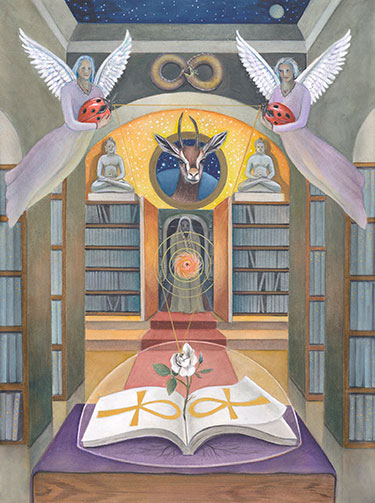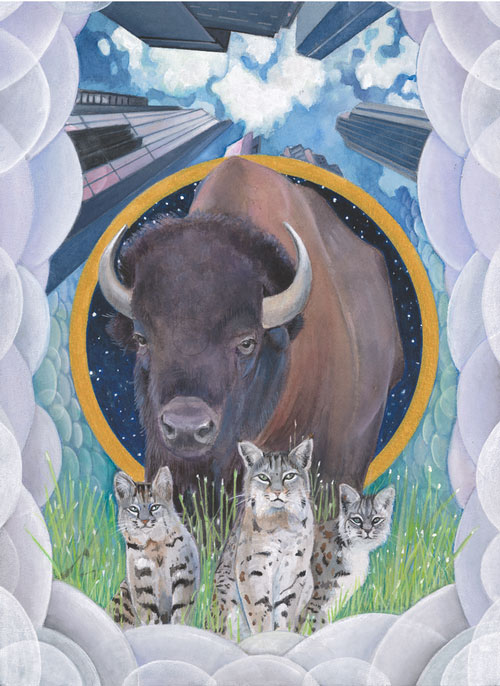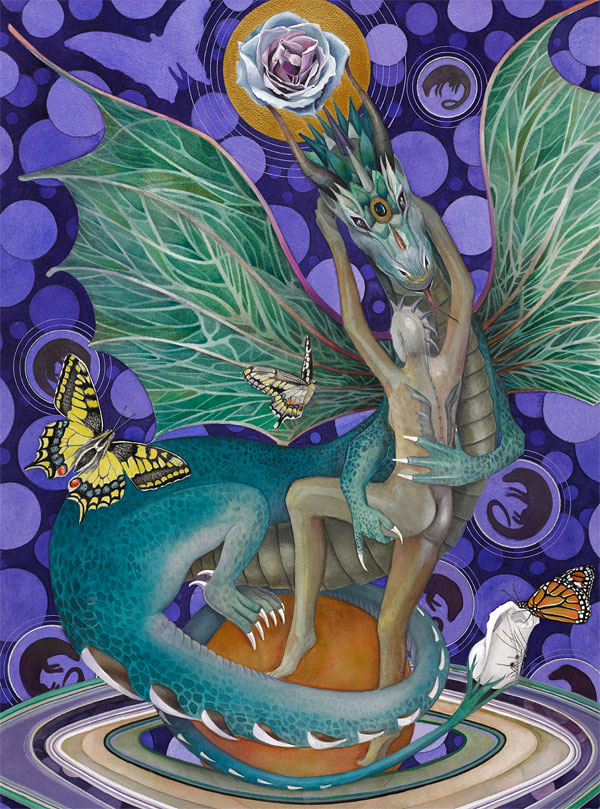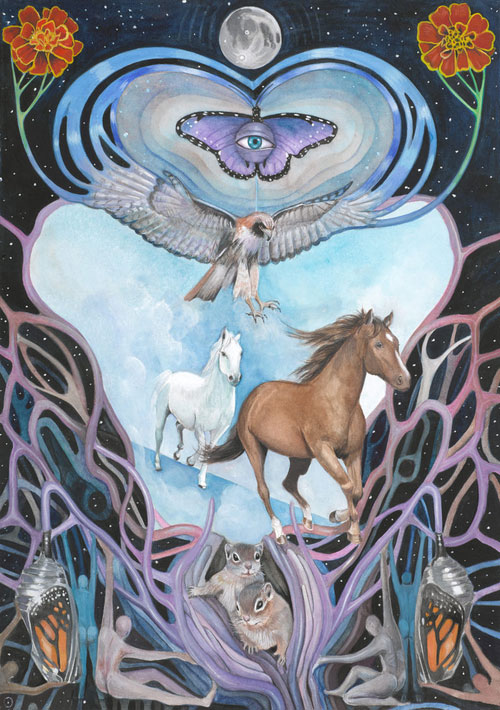 If you wish to make a purchase, please read our disclaimer.