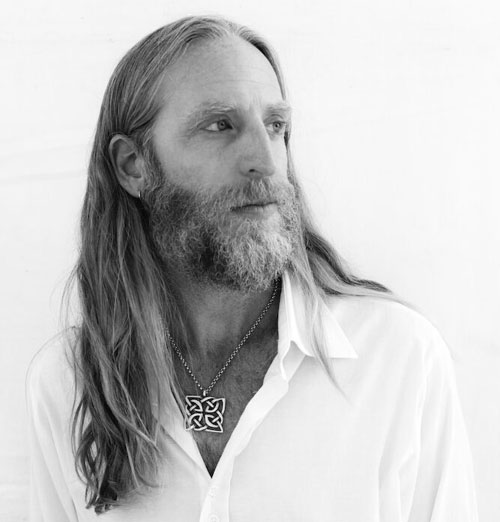 "Poetry is a distinct language that rises in the encounter between the expanded wonderment of the human spirit and the intricate multi-sensory chorus of the Wild and helps reawaken us humans to our real nature as something decidedly not other than wild nature.
"For me, poems emerge from my many wanderings in the mountains as well as from a life dedicated to earthly ceremony and oral traditions. The work is a way of praising and gifting the still wild places and presences I love so dearly. And I also hope it enchants others more deeply into their own dance of loving the Earth into greater vitality…"
Samples of Timothy's poetry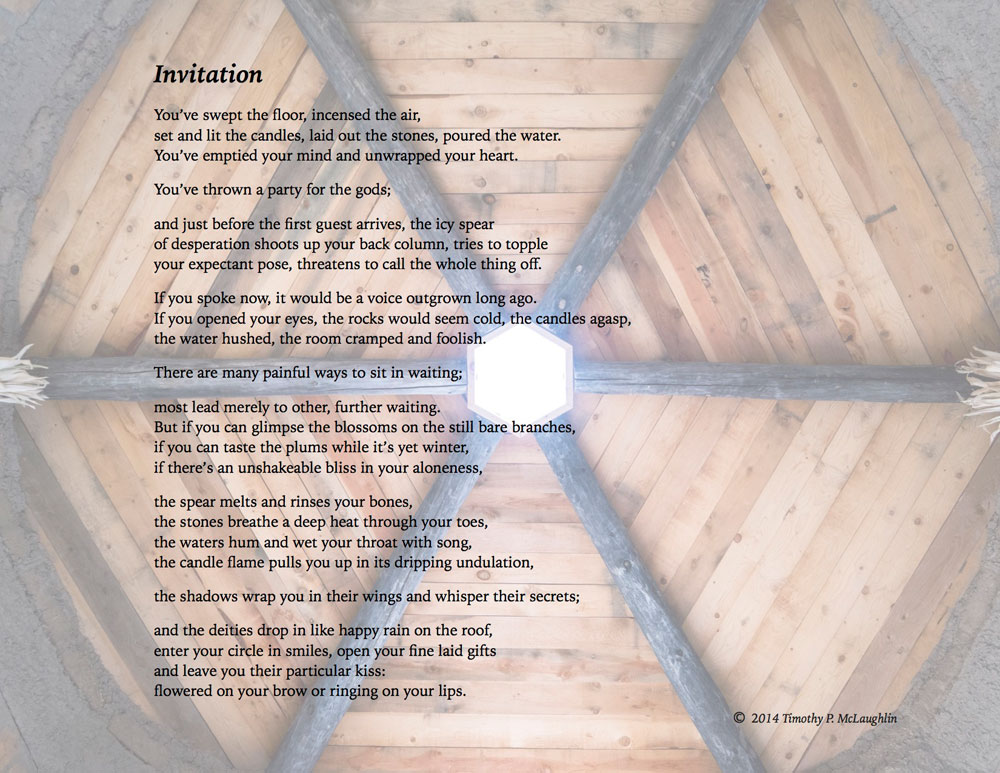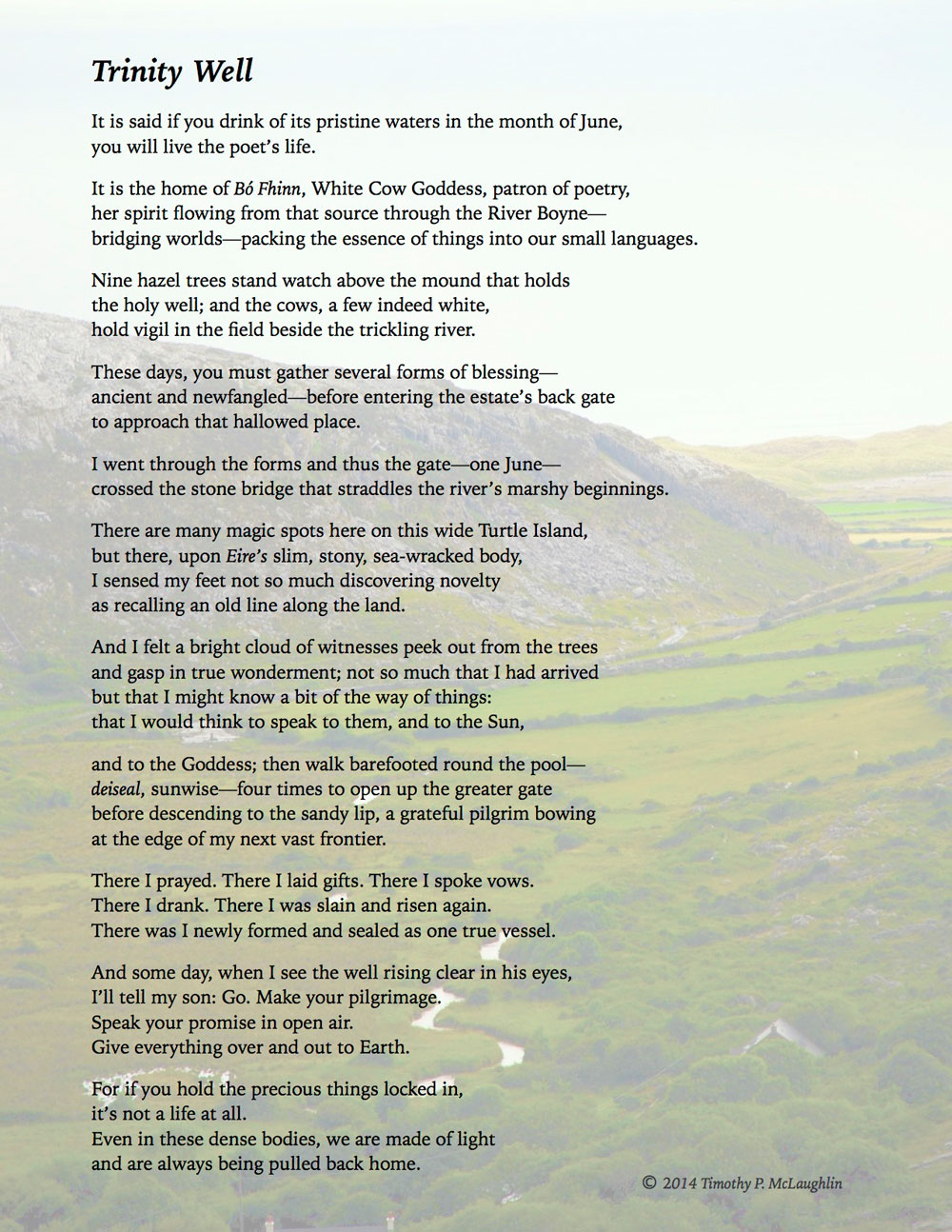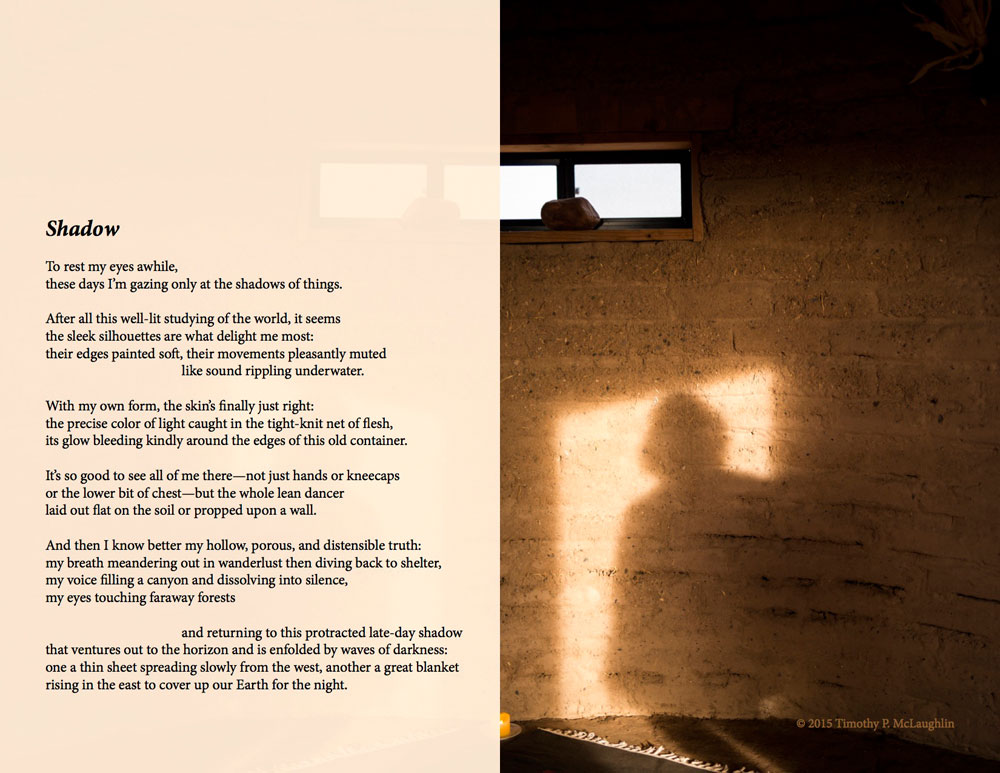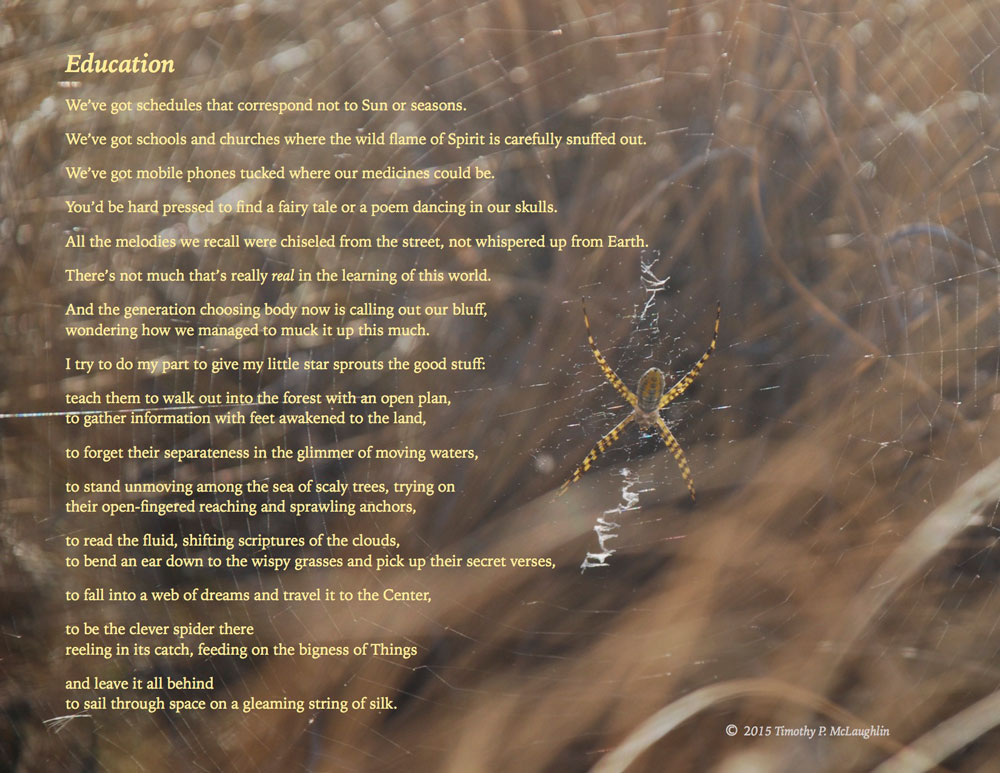 If you wish to make a purchase, please read our disclaimer.